New RESPA Disclosure Rules For NC Realtors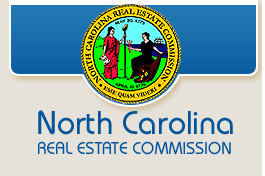 The North Carolina Real Estate Commission put new RESPA disclosure rules into effect last month. The new rules changes went into effect on October 3, 2015. The rules affect the disclosure and settlement forms used in most residential loan transactions.
"The former Good Faith Estimate will be replaced by the Loan Estimate and two Closing Disclosure forms, one for the buyer and one for the seller, will replace the HUD-1 settlement statement. The timing of the delivery of these forms/disclosures will also be strictly defined and mandated. While a broker's responsibilities regarding these matters will not change, it is important that residential brokers are informed regarding these new forms and requirements.
The new TILA-RESPA integrated disclosure rules (TRID rules) were required by the Dodd-Frank Act to eliminate duplicate forms lenders were required to provide under TILA and RESPA. The new inteBy Glenn M. Wylie, Consumer Protection Officer grated disclosure forms, the Loan Estimate and the Closing Disclosures, must be used by lenders in transactions involving federally related mortgage loans governed by RESPA as well as loans for personal, family, or household purposes subject to the Truth in Lending Act (TILA). What triggers the new rules is receipt of a loan application on or after October 3, 2015 for a loan made by an institutional lender and/or to be sold in the secondary market that will be secured by a lien against real property owned by the borrower. Essentially, the new rules will affect most residential transactions involving a mortgage.
Beginning October 3rd, lenders must provide a Loan Estimate (or denial) to prospective borrowers within three (3) business days of loan application so long as the borrower has provided the lender the following information: 1) legal name, 2) statement of gross income, 3) Social Security Number, 4) property address, 5) estimate of property value, and 6) amount of mortgage loan requested. The lender may request other information, but may not require documentary support of the information prior to issuing a Loan Estimate. The change that may have the most significant impact is the requirement that the lender must ensure that the borrower receives the completed Borrower Closing Disclosure three (3) business days prior to consummation (defined as the point at which the borrower becomes obligated to the loan). If the Closing Disclosure is delivered to the borrower by any method other than personally, the lender generally must add three more business days for delivery, meaning that it must be sent not later than six business days prior to settlement."
These changes will be good for the buyers and sellers because these forms are very important in the home buying process. It will give both the chance to have all the accurate information before final stages of the process begin.